Paris is always a good idea.
36 hours in Paris, a movie, Mother!, release date in Italy 28th September and recently presented at Venice Film Festival, a unique director and a wonderful dinner (by Craig Thornton, chef of Wolvesmouth, a very exclusive supper club in Los Angeles).
A unique occasion for me: I am used to writing about food and wine, so I sometimes feel very fascinated by this kind of invitation. And, with great enthusiasm, I am about to write of different issues, comparing my sensibility to the ones of the various creative artists I met.
This is the case of Darren Aronofsky. A genius for many. A visionary for others. A director who certainly divides, as his movies do.
Well-known for having directed very successful films like Requiem for a Dream, The Wrestler (which won the Venice film festival's Golden Lion for best picture in 2008), Black Swan (Oscar to Natalie Portman) and Noah.
Mother! is not an easy movie. It's not a movie for everyone. And sometimes this is a good thing.
The mystic and the psycological mingle in a path that goes up and down leaving the audience the freedom of giving different interpretations and discussions.
I found the same nerve, the same strength -a little "splatter" from time to time- in the dinner menu.
(Mine has been adapted to the situation with very small changes, perfectly compliant to the ones of the other influencers)
A private dwelling house as a frame, just restored and located in the heart of the city, two steps away from Champs-Élysées.
Chef Craig Thornton has been able to recreate the sensations I felt today at the cinema.
Thirtyfive years and a story which begins with patisserie and goes on evolving.
Creative, precise, perfectionist and informal. Qualities which reflect in his masterpieces, as if they were paintings full of intrinsic meanings.
An artist who stages strong dishes with intense colours games which, despite bringing non edible elements to the eye, leave pleasantly surprised after tasting.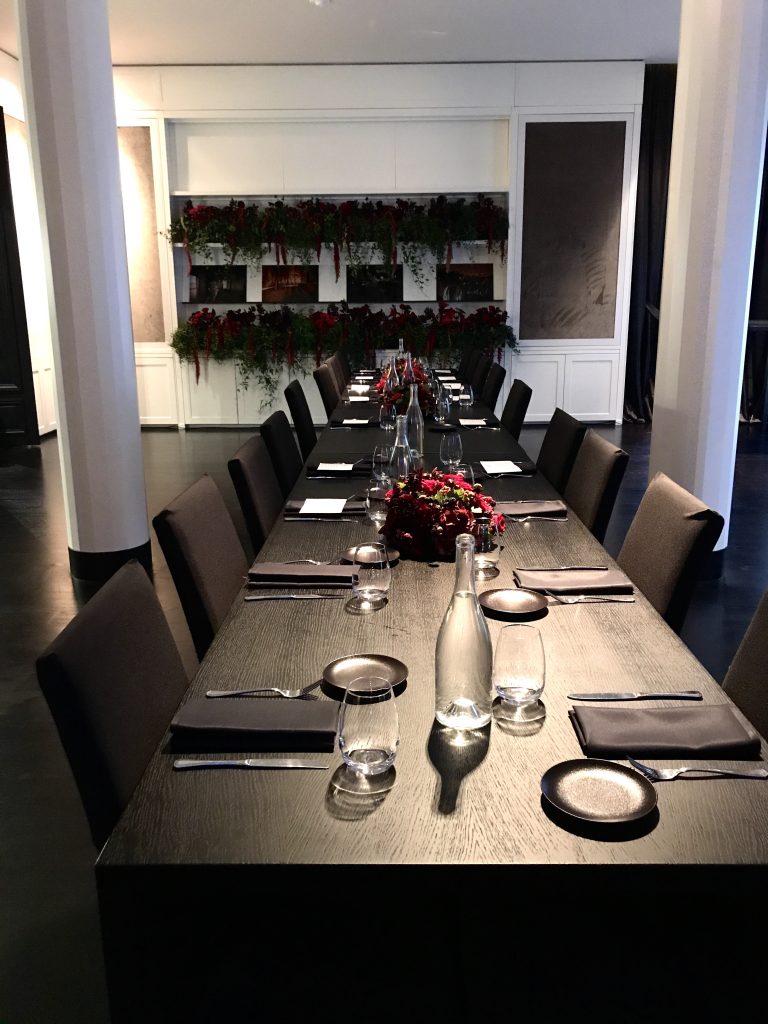 Dessert left everybody enraptured, but not as the arrival of Aronofsky and Jennifer Lawrence did. She was heavenly, magic. A disarming beauty and an angelic face which leave breathless, after watching her playing the leading role (Mother Nature?) of the movie.
He was gentle, kind and ready to answer to every question with no reserves. Beyond these films there are many meanings, it's up to us to understand the sense.
"It must have not been easy to watch it with a baby bump", he jokingly told me. And it was indeed so.
He left us speachless, like the movie did.
-It will be released in the italian cinemas on September 28th, distributed by 20th Century Fox Italy.-