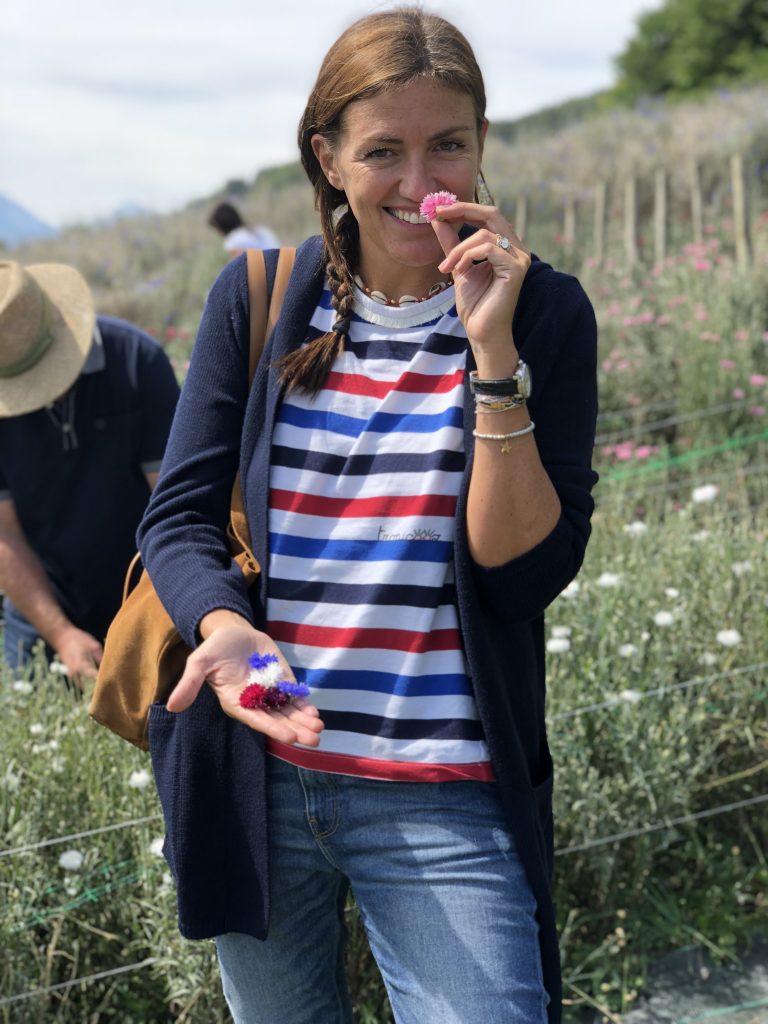 "A cornflower is out of place in a field of wheat, yet who can deny that the latter owes the former its splendor?"
Constantÿn Huygens
Lightness and sweetness.
Friendship and happiness.
The meaning of a flower.
Fleur de lis, or lily flower in French, and Centaurea, its name in the world of botany.
Name given to the flower in 1737 by the scientist Linnaeus and which finds its origin in the mythological figure of the centaur Chiron.
According to an ancient legend Chiron, a half-man and half-horse creature to whom Zeus had given immortality, he was hit by Hercules with a poisoned arrow.
He could not die or get back on his feet because of the poison, he managed to heal only thanks to his medical knowledge, preparing a miraculous wrap of freshly blossomed cornflowers.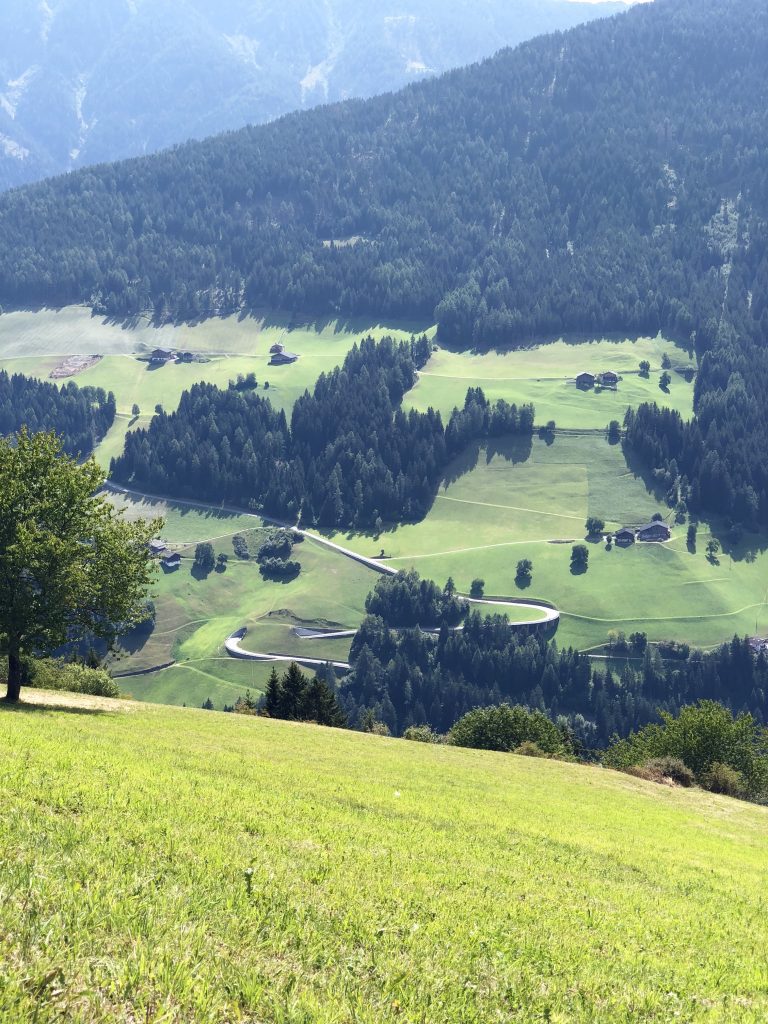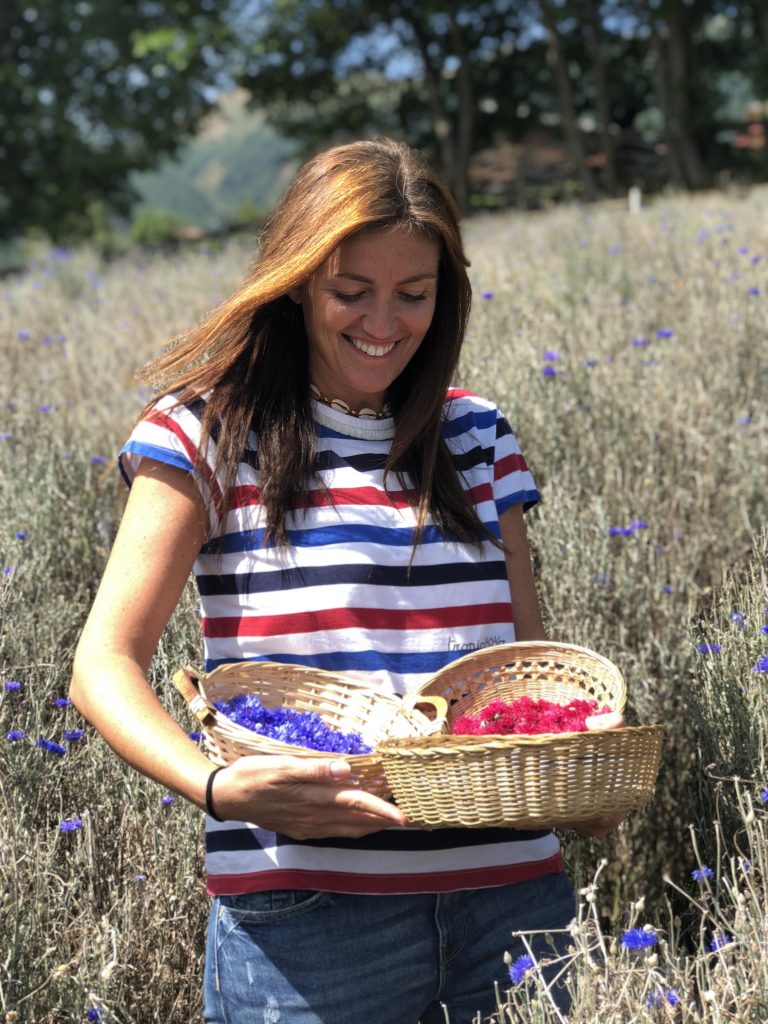 A day in Val d'Ultimo together with Pompadour to discover the secrets of herbs and mountain flowers.
Together with me Hansjörg Oberdörfer and Karin Thaler to discover the fields of cornflowers in bloom.
For him "My favourite colour has always been transparency", and it's clear.
For her the joy in showing the pursuit of perfection in her small creatures of an intense blue color, red, pink, purple and white.
A commitment and a constant work during the months to maintain an increasingly higher quality of Bio hide behind every single flower.
The life of the mountain farmer is not so easy; consider that a kilo of harvest can cost up to 800 euros to the buyer because many hours need to be invested to get it and it's tiring time.
Here, in her farm at an altitude of 1400 metres, the owner Karin, her three aunts and her mother are attentive and precise.
Every metre of height of the mountains gives the most beautiful, bright and intense colour.
You can also see it by the head of flowers: here they are bigger than those at low altitude.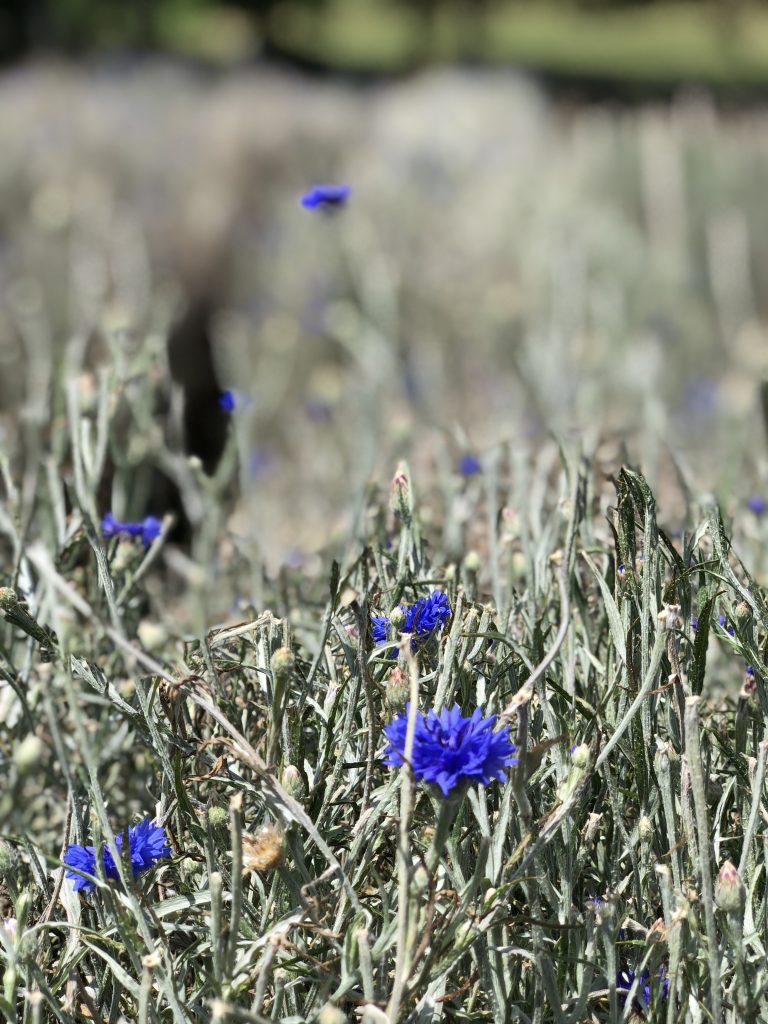 Plants taken from the greenhouse must be put in the field in spring, around April.
Some before some later, those of blue colour, for example, are the first to be planted to obtain a separate collection, even over time.
Flowers have to be harvested by hand every two days starting from July, in July, at their maximum splendor, paying attention to the temperatures and rains that could ruin their colour.
Actually the collection provides only the "heads" that will be dried at 70 degrees, a temperature higher than that of other flowers to maintain a brighter color.
After drying, work is not finished yet, because for infusions and food use what is used are only the petals, also collected by hand and always with extreme delicacy.
Here, by the end of August, the season of cornflowers is at its end.
A truly unique product, which enriches the infusion of South Tyrolean Mountain Herbs as well as lemon balm, nettle, mint and sage.
Everything from organic and sustainable agriculture which helps to preserve aroma and essential oils respecting tradition and nature.
Giving zero kilometer products from an exclusive territory and an optimal climate as an added value, to get a perfect balance in a cup.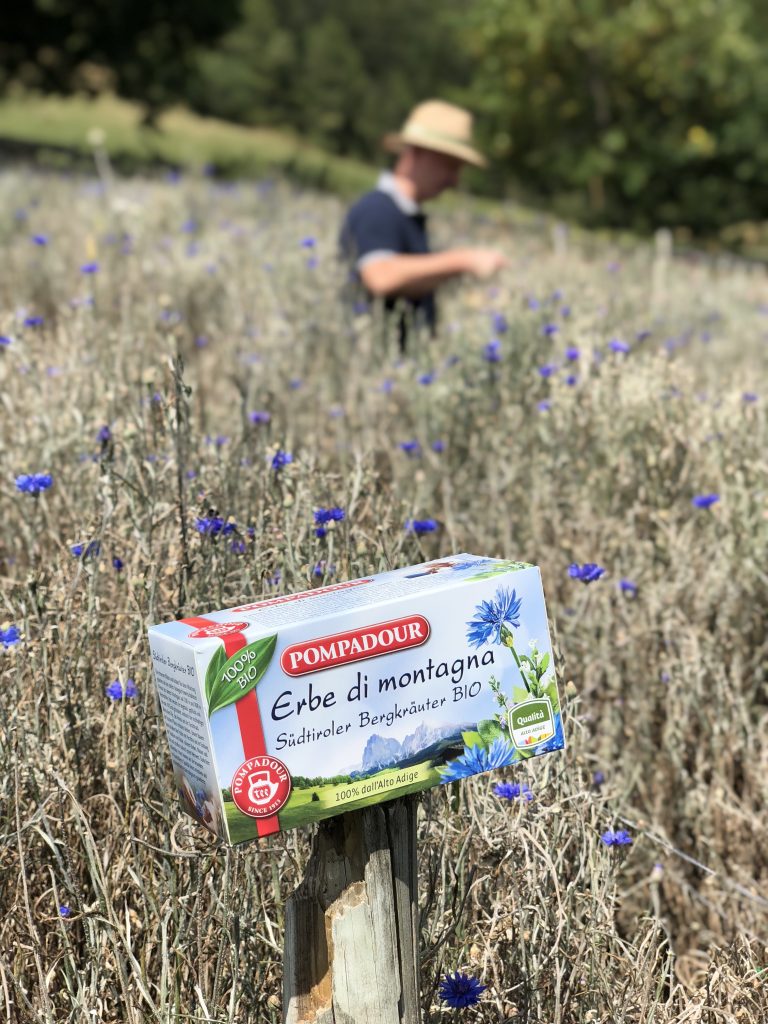 Preserving quality of life and environment as much as possible: these are the aims.
A special day.
People with values to preserve, mountains and bright and unique colours.
Spectacular green expanses and a farmhouse overlooking the lake to eat canederli, speck and slices of buckwheat pie to end my visit at best.
Going back home, to them, always enriched with a little extra piece.
To be able to tell them, one day.
So that one day they will be able to understand the importance of products, quality, commitment and real territories.