A small entrance in via Savona 10, suffused lights and a big "fish counter" that welcome the costumers with a silent information: here you can eat fresh fish!
The restaurant is deep, a lot of small rooms, each with its own privacy.
The ambient music, sometimes imperceptible, tells the rhythm of the night.
The menu is large and the offer of raw fish, carpacci and tartare well represent the whole world's
seas.
The prices are in line with the proposition of high quality fish.
A blackboard in front of me tells the dishes of the day.
I choose to star with bread, butter, Cantabrico's anchovies and red shrimps with jackdaws and
pecorino cheese.
The freshness of the anchovies, the magic shrimp that is dissolved in my mouth to leave room to the jackdaws and then the pecorino cheese that persist on the palate.
In this way they totally captured me.
A mention also to the ricciola's ceviche with American potatoes, a dish that unify different gastronomic cultures, freshness and intensity of the flavors and it's marinated with Asian's spices.
And to the iconic "Catalana's King crab", one of the Langosteria's signature dishes, mediterranean and reassuring.
The service is fast and professional.
The wine cellar is rich, with a good selection of Champagne and Italian's sparkling wines.
What makes them different?
The lightness of the fresh fish's flavor that suddenly brings you to a summer dinner in the Taormina's bay.
When can I choose this place?
Optimal for a romantic dinner, in the private rooms you can organize events or a business dinner.
For the lunch or the happy hour "Langosteria" opened other two restaurants in Milan: Langosteria bistrot and Langosteria café.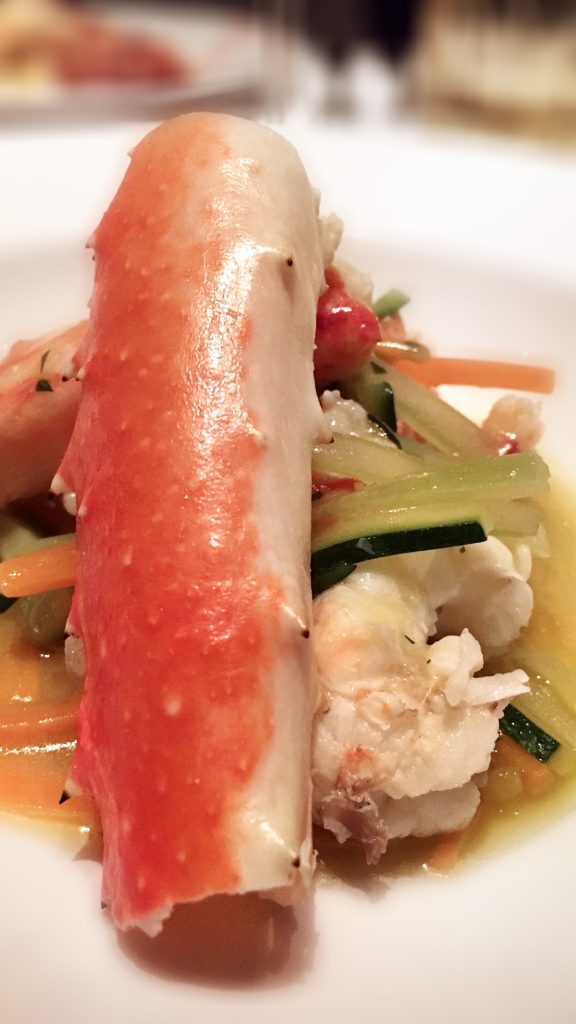 By Giulia Gattiglia