"My family cooked tiramisù for a long time and when we understand that it's a really loved sweet and at the same time it's almost difficult to be found in cafeterias and pastry shops, we decide to open the first Italian tiramisuteca."
A small glassed door with blue fixtures in front of Colonne di San Lorenzo, inside a white marble counter with brass trims and a brick wall.
Two young guys welcomed you, a coffee infusion machine, mini boule (chocolate bowls with their cream inside), strip (dry decorated biscuits that are similar to the French éclairs) and a lot of tiramisù.
The recipe is the traditional one, with homemade savoiardi, but the mascarpone cream is made with original ingredients ( pistachio, hazelnuts, mango, the matcha, …).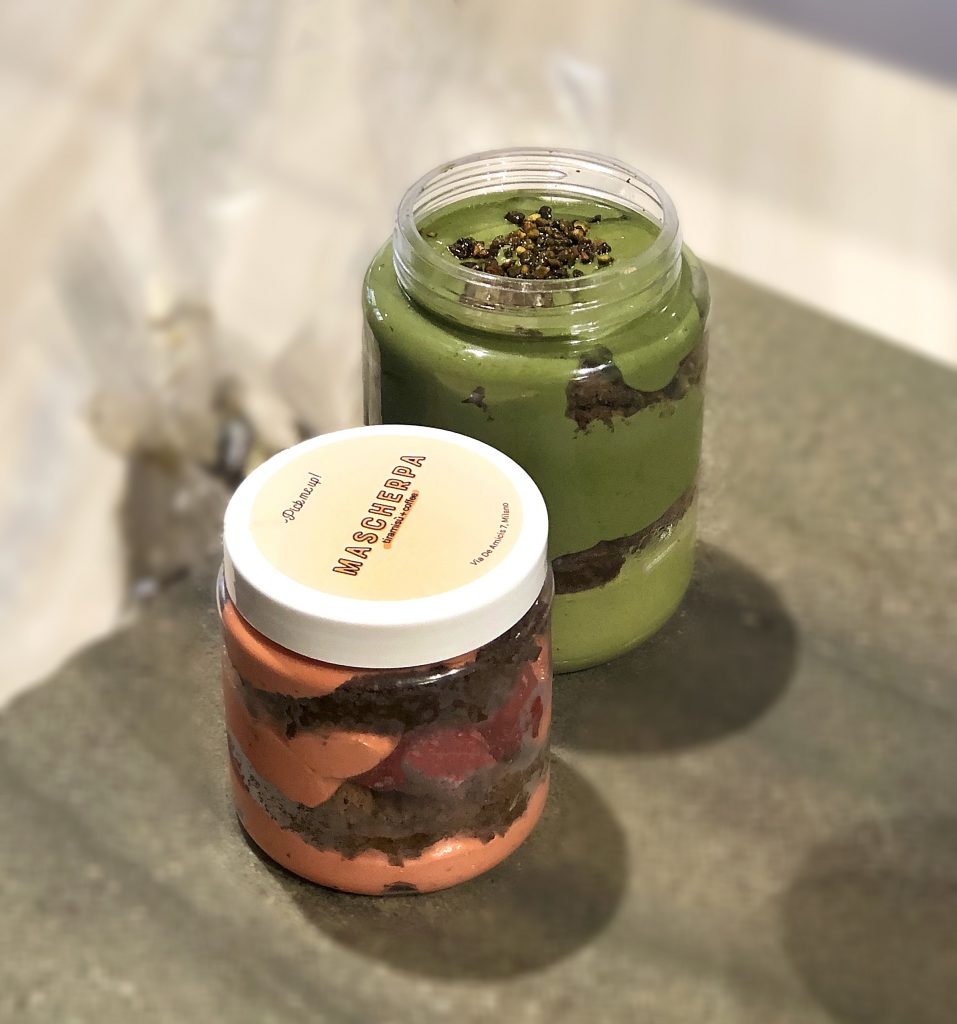 I tried the decomposed tiramisù to totally enjoy their raw materials. Their cream is genuine and really tasty, at first it's consistent but suddenly it melts. The savor of the coffee is strong but not intrusive.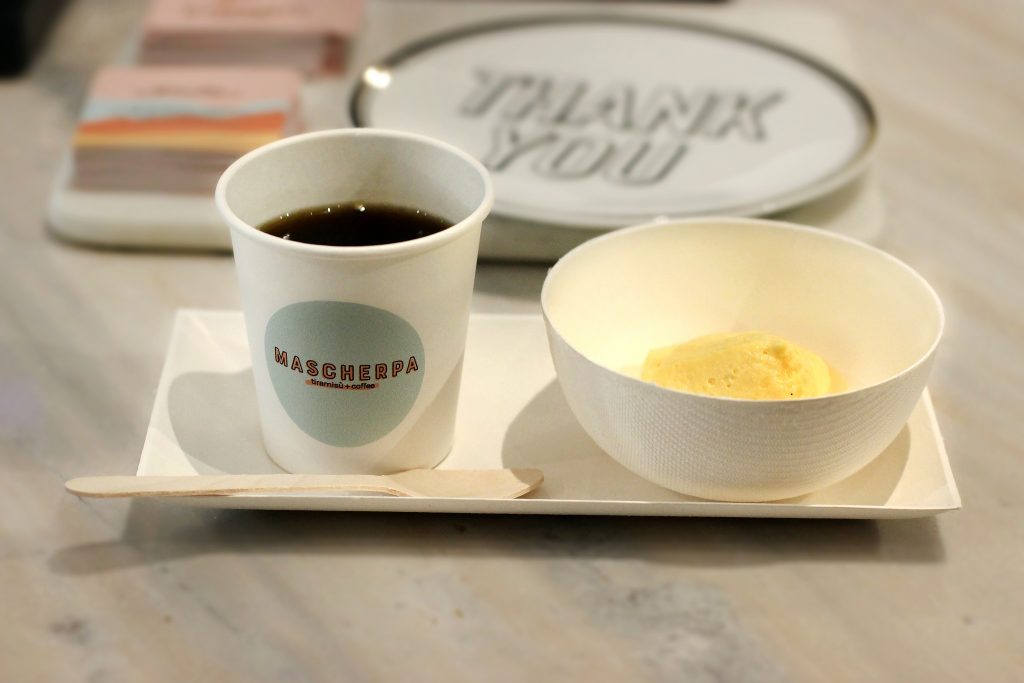 Why do you have to try it?
It's useful, their jar is easy to be taken away and to be shared with the whole family.
It's delicious, really tasty, original and it has the price of an ice cream!
By Giulia Gattiglia